Michael Herzfeld
"Spatial Methods for City of Inherited Past"  (Tentative Title)
July 26, 2024 Keynotes
Michael Herzfeld is Professor Emeritus and Ernest E. Monrad Research Professor of the Social Science at the Department of Anthropology, Harvard University. He is specialized in urban ethnography, politics of urban history, urban heritage and social theory. He has been teaching urban ethnography at Harvard University and conducting researches in Thailand, Rome, Greece, and elsewhere.
Professor Herzfeld has involved through his works in urban activism in conserving cultural heritage of communities in the city. His contributions also reflect on the role of anthropologists in providing new insights for bureaucratic officers, planners, and urban designers through fieldwork and training to think differently about urban migration, housing, and the city's justice and sustainability.
With his expertise and experience in urban studies, Professor Herzfeld will provide an insight into spatial methods for urban sustainability, engaging with the issues of politics of urban heritage, historical sites and community, and past memory of urban in the present day.
His selected publications include:
2016. Siege of the Spirits: Community and Polity in Bangkok. Chicago: University of Chicago Press.

2009. Evicted from Eternity: The Restructuring of Modern Rome. Chicago: University of Chicago Press.

2004. The Body Impolitic: Artisans and Artifice in the Global Hierarchy of Value. Chicago: University of Chicago Press.

2002. "The Absence Presence: Discourses of Crypto-Colonialism". The South Atlantic Quarterly 101(4): 899-926.

1997. Cultural Intimacy: Social Poetics in the Nation-State. New York: Routledge.
---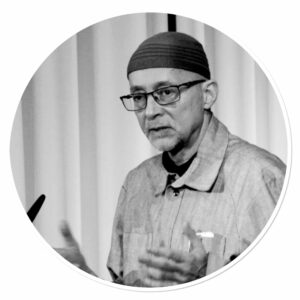 AbdouMaliq Simone
"Spatial Methods for City under Precarious Present"  (Tentative Title)
July 27, 2024 Keynote
AbdouMaliq Simone is Senior Professorial Fellow at the Urban Institute, University of Sheffield and co-director of the Beyond Inhabitation Lab, Polytechnic University of Turin.
He works on issues of spatial composition in extended urban regions, the production of everyday life for urban majorities in the Global South, infrastructural imaginaries, collective affect, global blackness, and histories of the present for Muslim working classes. He is also a research associate at the Max Planck Institute for the Study of Religious and Ethnic Diversity, visiting professor at the African Centre for Cities, University of Cape Town, research associate with the Rujak Center for Urban Studies in Jakarta, and research fellow at the University of Tarumanagara.
For three decades Simone has worked with practices of social interchange, technical arrangements, local economy, and the constitution of power relations that affect how heterogeneous African and Southeast Asian cities are lived. He has worked on remaking municipal systems, training local government personnel, designing collaborative partnerships among technicians, residents, artists, and politicians.
His publications include :
2022. The Surrounds: Urban Life Within and Beyond Capture. Durham, NC: Duke University Press.
2018. Improvised Lives: Rhythms of Endurance in an Urban South. Cambridge UK; New York: Polity.
2017. New Urban Worlds: Inhabiting Dissonant Times, with Edgar Pieterse. Cambridge UK; Malden, MA: Polity.
2014. Jakarta: Drawing the City Near. Minneapolis; London: University of Minnesota Press.
2009. City Life from Jakarta to Dakar: Movements at the Crossroads. New York; London: Routledge.
2005. Urban Africa: Changing Contours of Survival in the City. Dakar: Council for the Development of Social Science Research in Africa; London: Zed Books. With Abdelghani Abouhani.
2004. For the City Yet to Come: Urban Life in Four African Cities. Durham, N.C.; London: Duke University Press.
1994. In Whose Image? Urban Practices and Political Islam in Sudan. Chicago; London: University of Chicago Press.
---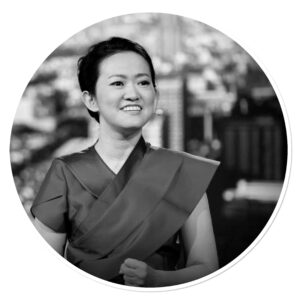 Kotchakorn Voraakhom
(Invited)
"Spatial Methods for City in Uncertain Future"  (Tentative Title)
July 28, 2024 Keynote
Kotchakorn Voraakhom is Thai landscape architect based in Bangkok. She is Chairwoman of the Climate Change Working Group, the International Federation of Landscape Architects (IFLA World) CEO, and a Founder of Landprocess and Porous City Network. She founded the Koungkuey Design Initiative (KDI), an international partnership that works with communities and difficult landscapes to design and rebuild public space through participatory process. She has worked on notable projects including the popular 2015 Thailand Pavilion in Milan, a number of innovative landscape designs for Bangkok. Kotchakorn is also a highly active campaigner for public green space. Her other roles include serving as local designer for various other social change projects and as a consultant for the Redevelopment Bangkok 250 project celebrating Bangkok's 250th anniversary. She received her master's degree in Landscape Architecture from Harvard University's Graduate School of Design.
Kotchakorn is featured in 2019, TIME 100 Next, a list from TIME Magazine —that spotlights 100 rising stars who are shaping the future of the world. She is also on the list of 15 women fighting against climate change from TIME. She was named BBC100 Women, the Green 30 for 2020 by Bloomberg. Recently, she got an award from United Nations as Winners of the 2020 UN Global Climate Action Awards, Women for Results. She is also a TED Fellow, Echoing Green Climate Fellow, Atlantic Fellow.
---