Meet the musicians from the University of São Paulo that perform during SMUS Brazil breaks! Rolling down the page you find a playlist to listen to their songs.
---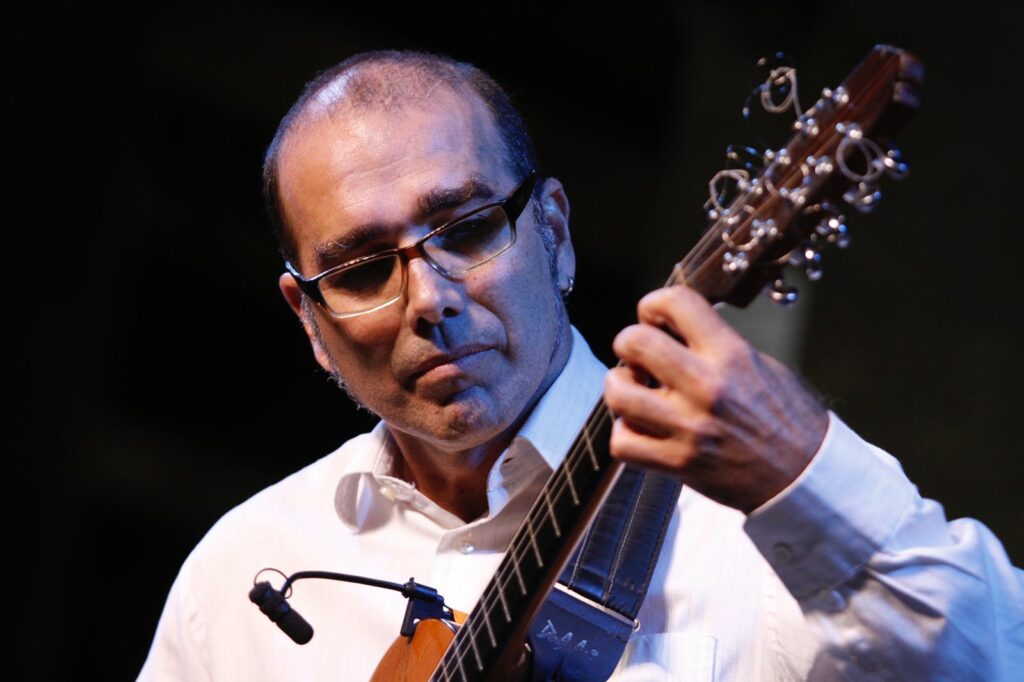 Ivan Vilela
O Castelo dos Mouros (8'52)
Ivan Vilela is Professor of Brazilian Ten-String Guitar at USP and one of the most important ten-string guitarists in Brazil today. Vilela has been a researcher for over 30 years with the main focus on popular culture and Brazilian country music. He holds an MA in Musical Composition from the State University of Campinas and a PhD in Social Psychology at USP. He conceived and founded the NGO "Núcleo da Cultura Caipira" and was a founding member of the Orquestra Filarmônica de Violas, an institution he ran for 10 years as a director. Since 1996 he has also featured internationally by means of ten-string guitar shows in countries such as France, England, Portugal, Italy, Spain and England. He has more than 15 albums recorded, solo or with different groups, and was nominated for and awarded several prestigious prizes in Brazil. Particularly his CDs "Paisagens" and "Dez Cordas" highlight his peculiar technique of playing the Brazilian ten-string guitar in such a way as to extract the multifaceted character of this instrument's sonority. Ivan's repertoire comprises self-composed pieces alongside classics from international and Brazilian music.
---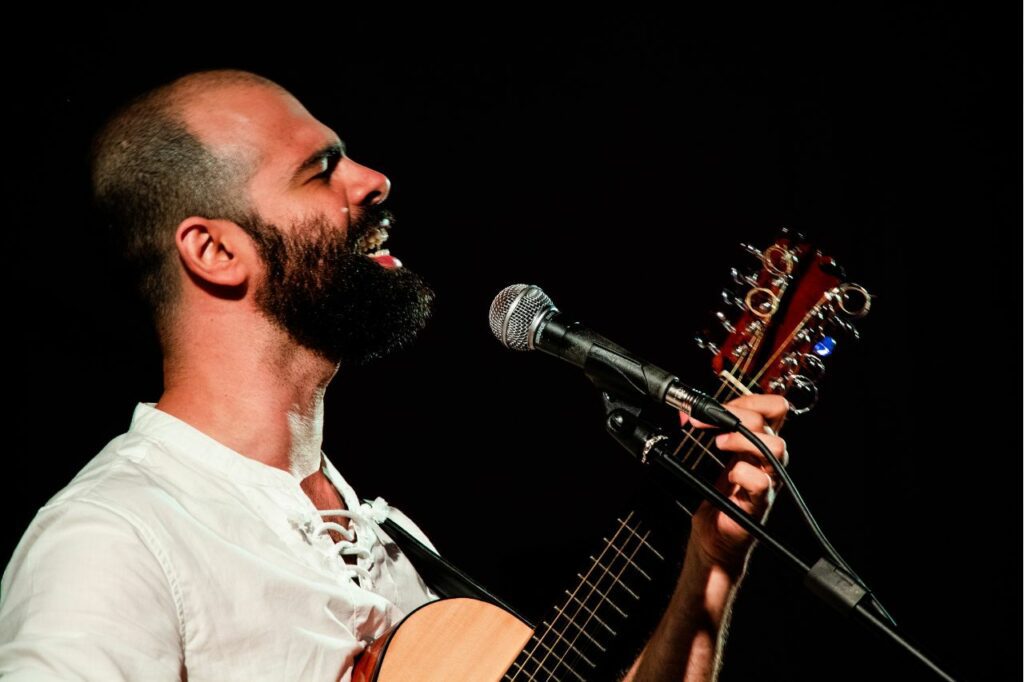 Bruno Sanches
Elementais (5'08) / Catira do Vale (4'05)
Winner of the Instrumental Award at the 5th MIMO (Olinda International Music Festival) and of the 2nd Viola Caipira (Ten-String Guitar) Competition "Revelando SP", Bruno Sanches was listed among the best instrumentalists of 2019 by the website Melhores da Música Brasileira due to his first solo album "Do Barroco às Barrancas do Rio". He has featured in important Brazilian musical spaces: the Violeiros do BrasilFestival, the Campos do JordãoFestival, the Música Nova Festival, the TV show "Sr. Brasil" (TV Cultura), the radio stationsCulturaand USP, TV Aparecidaand the cultural centers of the Social Service of Commerce (SESC). He taught ten-string guitar at the 42nd and 43rd International Summer Courses in Brasília (CIVEBRA). He holds an MA in Ethnomusicology and a BA in Music from USP.
---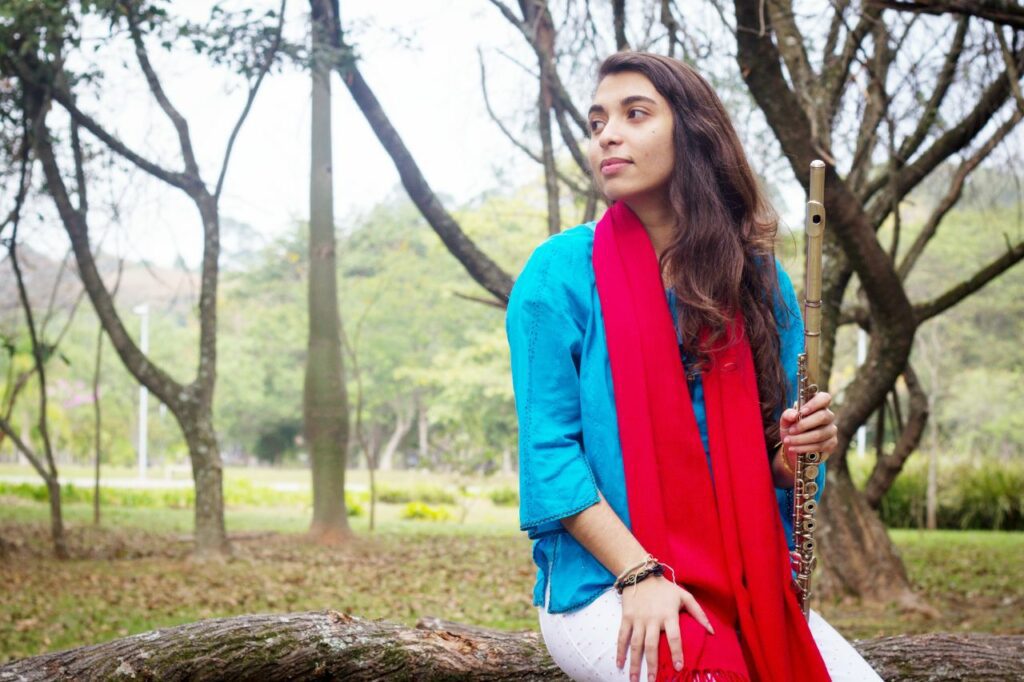 Luísa Carvalho
Sonho Branco (3'28) / Penumbra (4'20)
Luísa Carvalho is a flutist, arranger and composer whose work focuses on various expressions of the so-called Brazilian Popular Music (MPB). She features as flutist and arranger in the Mãe D'Água band, which interprets and adapts the work of MPB women composers. Her flute accompanies singer Paula da Paz on the show "Um Canto Para Yabás" and features in the orchestra of the "Musicando Sem Fronteiras" project. Currently, Luísa is recording an EP with self-composed songs alongside composer Guilherme Beraldo. She holds a Teaching Degree in Music from USP and studies Popular Transverse Flute at the State of São Paulo School of Music (EMESP Tom Jobim). In "Penumbra" Luísa is accompanied by guitarist Caio Lopes. The video soundtrack of "Sonho Branco" also features clarinettist Salomão Sidharta, guitarist Guilherme Beraldo as well as the singers Isabel Vilela, Carlos Eduardo Samuel, Lorena Galati, and Jade Faria.
---
Stratus Luna
Efêmera (7'32)
Stratus Luna is a rock, jazz and progressive-rock band from São Paulo, which evolved within one family. Gustavo Santhiago is the band's keyboardist and a Music undergraduate at USP. As an Architecture student at USP, his brother Ricardo Santhiago is the band's guitarist. Bassist Gabriel Golfetti, in turn, has a degree in Physics from USP while drummer Giovanni Lenti –Gustavo's and Ricardo's cousin –studies at the Souza Lima Conservatory and Music Faculty in São Paulo. The band released its first all-instrumental album in 2019 and is currently recording a second one, which will feature Guilherme Beraldo, also an USP student, as a new member.
---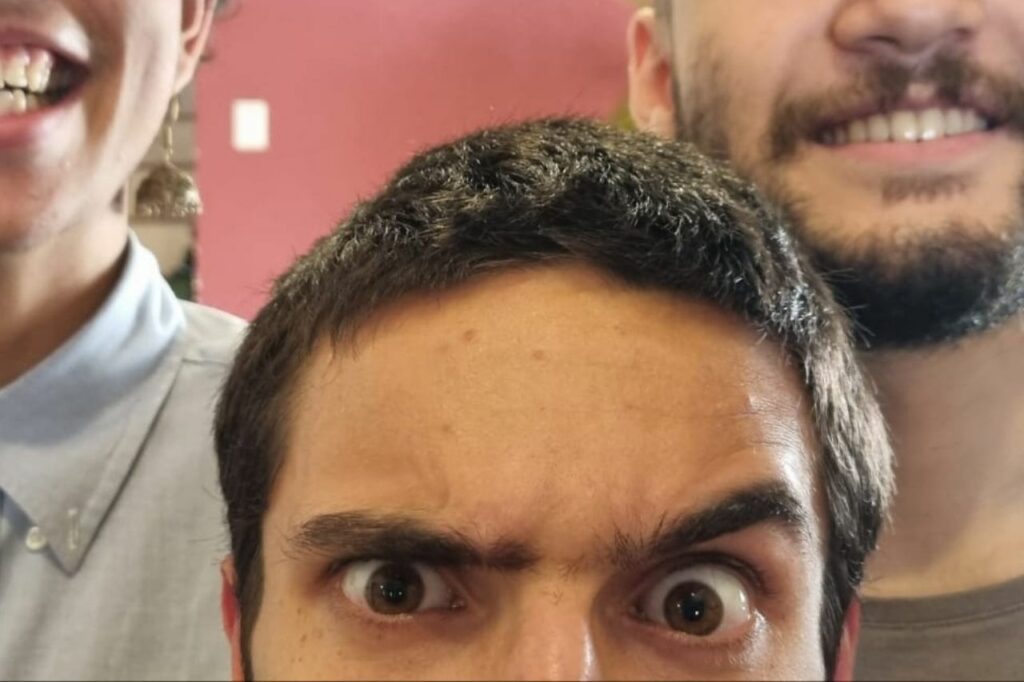 JALT
Goiababranca (3'42)
João Botosso was born into a family of musicians. He started studying the guitar with his uncle Beto at the age of 6 and later attended the São Paulo Municipal School of Music. Currently, he studies Composition at USP while playing in and composing for the band JALT. In turn, Leo Costa, whose mother is a singer and the father a pianist and music teacher, has studied percussion and drums from the age of 7. In 2019 he started taking piano lessons with Edson Sant'anna, and in 2021 he began to study drums at the State of São Paulo Conservatory of Tatuí. He currently studies Composition at USP and features as an instrumentalist in the bands JALT and Rosa Camaleão. In JALT João and Leo are accompanied by the bassist Artur Santana.
---
Check below the video soundtracks!